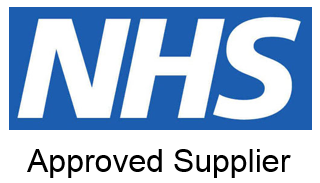 NHS Water Bottle and Hydration
One of the constant threads during our years in this refillables industry has been the importance of regular hydration for general health and wellbeing.
Nowhere is this principle more strongly shared than by our National Health Service. Hydration is at the forefront of patient care and no hospital bedside is without water.
Yet such is the dedication of our NHS staff that their own hydration needs can easily be overlooked.
@nursingnow2020 @CNOEngland @NHSuk @PublicHealthW

Today is the bicentennial anniversary of the birth of Florence #Nightingale2020. Would she approve of our approach to proper #hydration in the most #hygienic way in #clinical #healthcare settings?https://t.co/fjEZtaTfDC pic.twitter.com/jlWwHu6jMD

— NDA Packaging Services (@NDAPackaging) May 12, 2020
One area where this was evident was in clinical sections of our hospitals. Concerns on contamination transmission led to restrictions on drinking vessel transfer to critical areas- often where regular staff hydration is needed most.
Allying with key Trusts, NDA Packaging worked assiduously to develop a solution that gained usage approval for our reusable bottle formula in clinical environments. This winning solution continues to roll.
From this valuable platform, NDA Packaging Services has become a key NHS partner and supplier. Our reusable water bottles are used by Health Trusts across the UK, in all kinds of environments and supporting all kinds of events.
So in addition to helping improve staff and general hydration, we are assisting with the reduction of millions of single-use disposable cups and bottles, too.